What one sees on the outside doesn't always reflect what is true.
In these images, hiidden in darkness under the curtained clothing are the ones pulling the strings.
In the print, Seeds From the Underworld, the yellow goddess holding the green seeds with her green thumbs stands in front of the crowd.
Do the disciples really know who they are following? What seeds are being planted? Who is it that really controls the situation?
We must look closely at what lies within before embracing what is easily visible.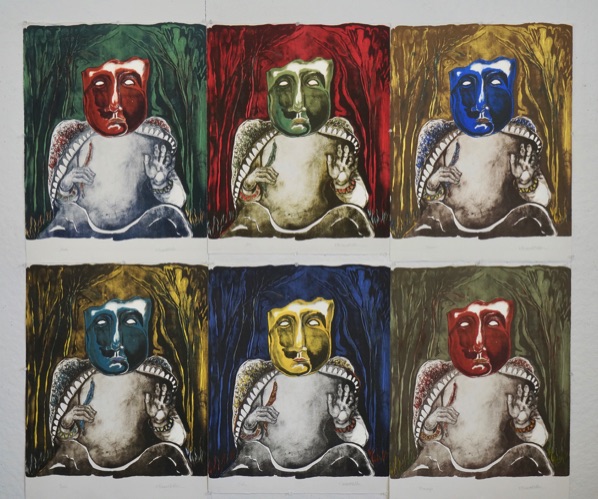 Lithographs 22" x 17"
Three colors are printed from a stone and two aluminum plates.
In this group of prints Master Printer, Jim Reed, changed the colors on the stone and plates as we printed.
The masked man holds a feather in his hand while sitting in front of a dense forest. Each print has a bird name for it's title.